Network Newswire
Current news directly from Network locals.
Livonia Mayor-elect Maureen Brosnan, council members sworn in
01/05/20 - IAFF Local 1164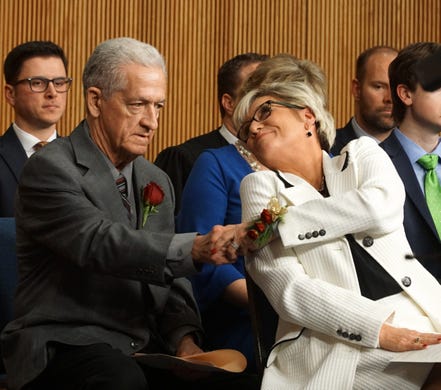 Before taking office on Jan. 1, 2020, Livonia's newest office-holders made things official Thursday during a swearing-in ceremony. The ceremony was filled with a love of Livonia and its "families first" mentality.
Handouts for Marijuana Webinar
12/18/19 - MPFFU
MPFFU Executive Board Meeting Minutes - Dec 2, 2019
12/06/19 - MPFFU
House fire in Dearborn leaves at least one man seriously injured
11/20/19 - Western Wayne Co. Fire Dept Mutual Aid Assoc.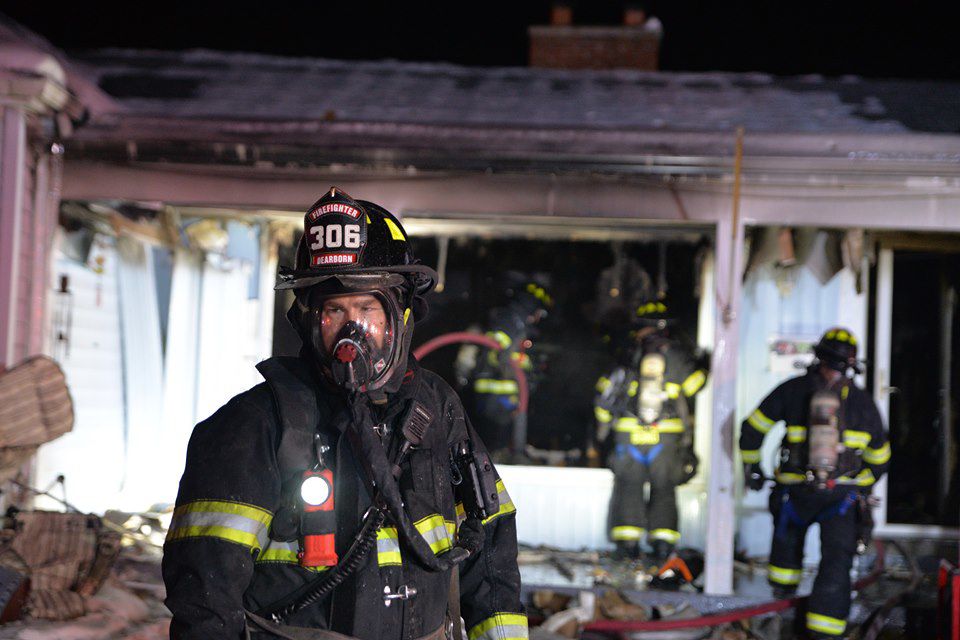 Firefighters pulled a man out of a burning house on Oxford Street. A house on Oxford Street caught fire in the early morning hours Nov. 17. A house fire in the overnight hours Nov. 17 has sent at least one man to the hospital in serious condition. The fire occurred after midnight Nov. 17 on Oxford Street in west Dearborn. This story will be updated.
Madam Mayor: Brosnan wins Livonia's top spot by razor-thin margin
11/06/19 - IAFF Local 1164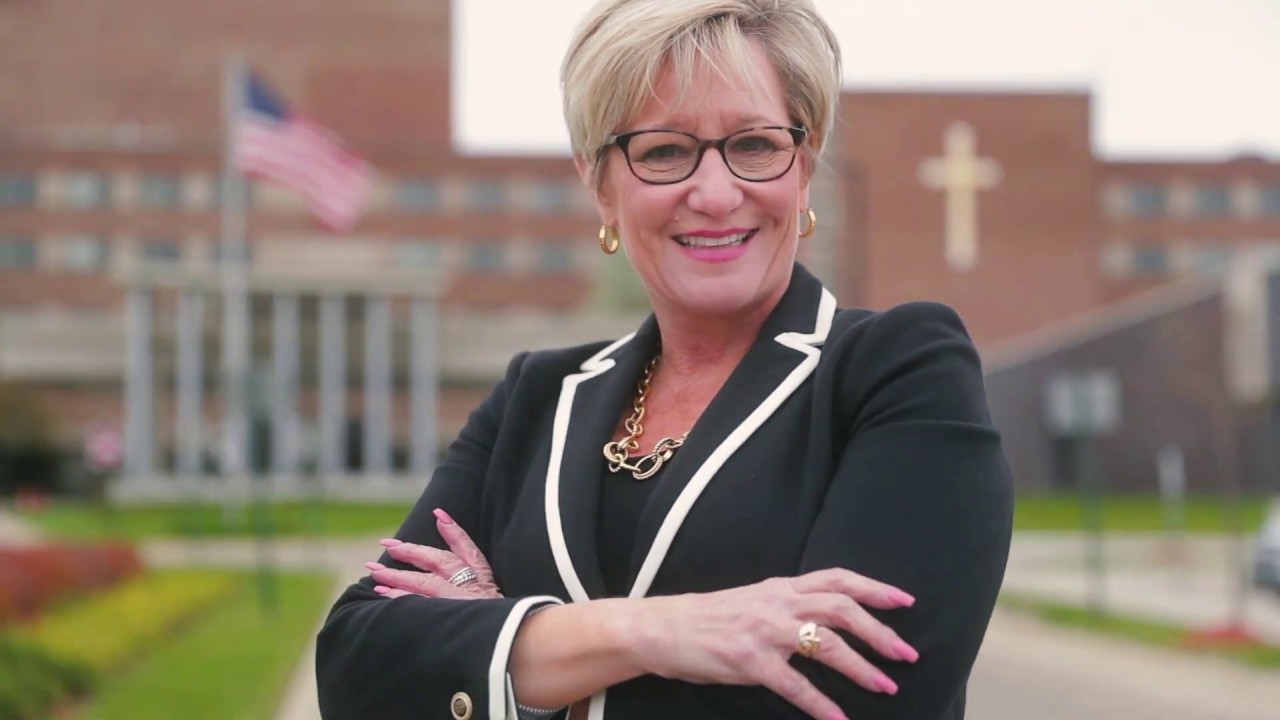 It appears Maureen Miller Brosnan will become the first female mayor of Livonia. Brosnan edged out her opponent, Laura Toy, with 12,230 votes. Toy fell just short with 12,066 votes, a difference of 164 votes. The mayor serves a four-year term and currently makes $125,000 annually. She'll succeed current mayor Dennis Wright, who opted not to run for reelection this year.
Novi fire captain graduates from EMU leadership program
11/01/19 - Western Wayne Co. Fire Dept Mutual Aid Assoc.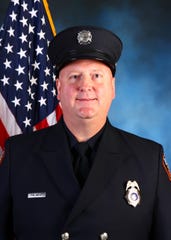 Novi Fire Capt. Charles Roberts recently graduated from Eastern Michigan University's School of Fire Staff and Command leadership program. His graduating class included more than 40 other fire department professionals from about 40 communities throughout the state.
Novi fire captain promoted to assistant fire chief
11/01/19 - Western Wayne Co. Fire Dept Mutual Aid Assoc.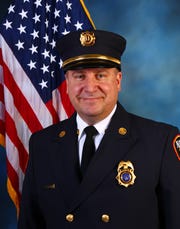 Novi Fire Captain John Martin has been promoted to assistant fire chief, filling a position that has been vacant for the past 10 years because of a reorganization within the public safety department. Martin has been fighting fires since 1997 when he joined the Macomb Township Fire Department. He served as Macomb's firefighter and training coordinator until 2006.
Westland Fire receives $2.4 million grant to hire 13 firefighters
11/01/19 - Western Wayne Co. Fire Dept Mutual Aid Assoc.

Westland hopes to hire 13 firefighters with a $2.4 million federal SAFER grant the city fire department recently received. SAFER stands for Staffing for Adequate Fire and Emergency Response, and the grants are managed by the Federal Emergency Management Agency.
Livonia apartment fire injures one, evacuates others
11/01/19 - Western Wayne Co. Fire Dept Mutual Aid Assoc.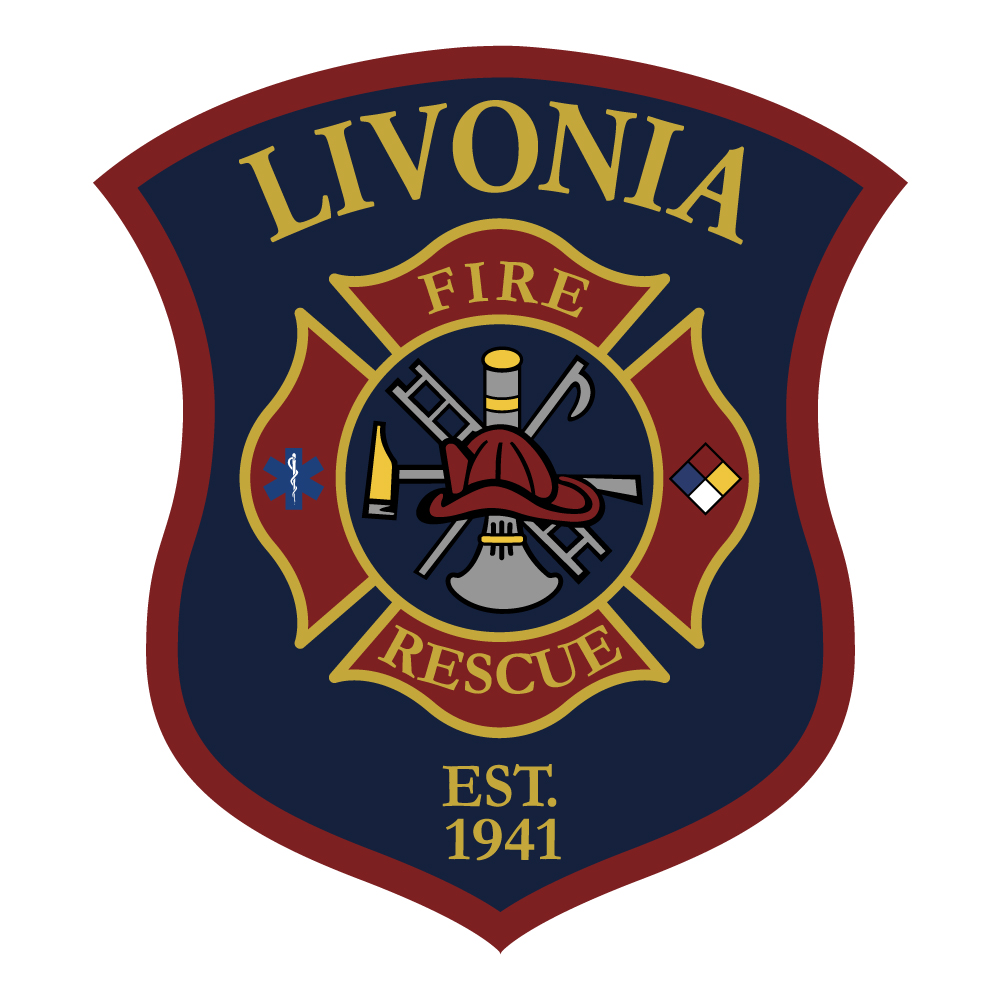 Livonia fire investigators were at Parkway Heights Apartments Friday morning, sifting through wreckage to determine what caused an overnight fire there. The department's Senior Captain Michael Magda said firefighters were called to the apartment building at Wayne Road and Ann Arbor Trail at about 3 a.m. because of 9-1-1 calls.
Member Orientation Hand-outs 10/2019
10/21/19 - MPFFU
Click here for hand-outs and reference materials for MPFFU Member Orientation class.
EMS Seminar Presentations and Evaluations
10/11/19 - MPFFU
Please take a moment and complete this quick online evaluation for each session that you attended at the MPFFU EMS Seminar on October 16, 2019.
MPFFU Executive Board Meeting Minutes -Sept 16 2019
09/23/19 - MPFFU
Maureen Miller Brosnan for Livonia Mayor
09/22/19 - IAFF Local 1164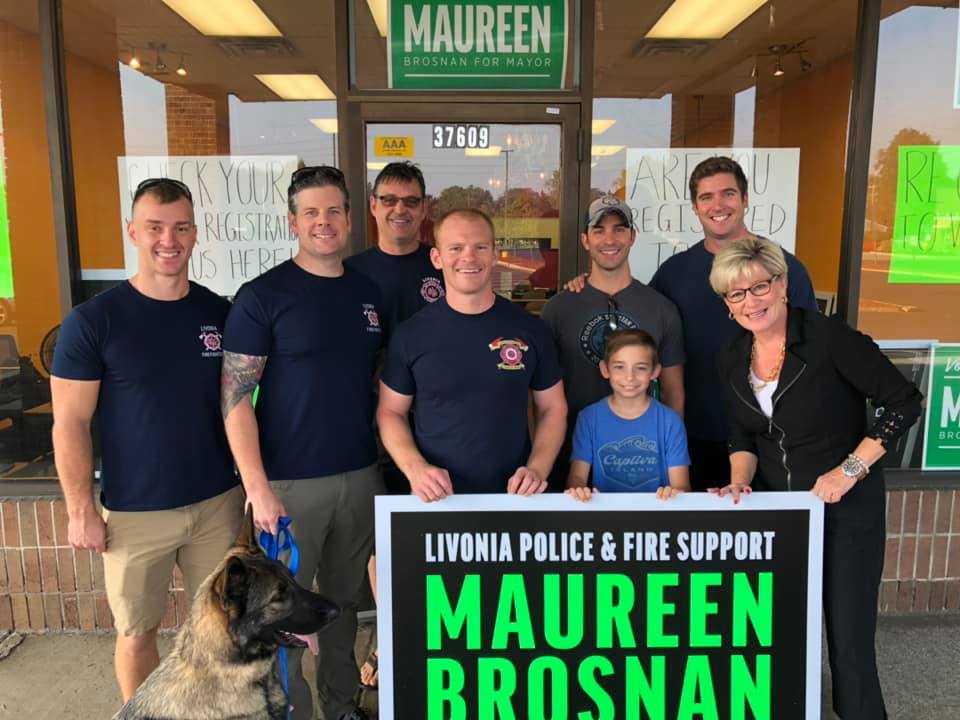 Thanks to members of Livonia Professional Firefighters, IAFF Local #1164 for helping our team install signs across Livonia today. Absentee ballots will be mailed this week, make sure you put your yard sign back up or request one here: https://forms.
Member Orientation Classes
09/20/19 - MPFFU
Registration is now open for the MPFFU Member Orientation Classes. The class is being offered on two dates at three different locations each day. Registration is FREE but you must register in advance to attend. Class size is limited to 30 people at each location. Register by calling 734-675-0206 or emailing tchesney@mpffu.org.
REGISTER for Fall District Meetings
09/20/19 - MPFFU
The deadline is fast approaching for your opportunity to register for the MPFFU Fall District meetings. These meetings are open to all MPFFU members. It is a great opportunity to hear up to date information on legislative and legal issues that are affecting our members all across the state.
Westland fire kills man, critically injures wife
08/22/19 - Western Wayne Co. Fire Dept Mutual Aid Assoc.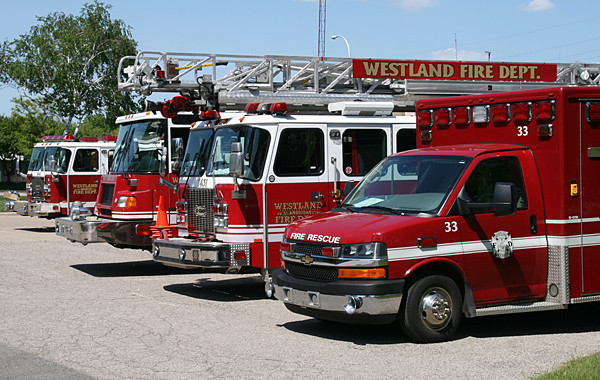 An elderly Westland woman dropped a cigarette in her front living room Monday, sparking a blaze that killed her husband and put her in a local hospital's intensive care unit. Westland police and fire officials are not releasing the couple's names but said the wife, 79, is in stable but critical condition at Detroit Receiving Hospital.
Parkside Apartment Complex Fire.
08/09/19 - IAFF Local 1164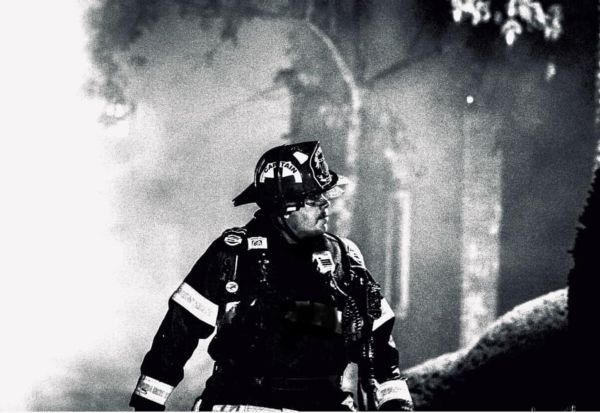 Parkside Apartment Complex Fire 3:30 AM on 8/10/19. Livonia Fire Department crews rescued two civilians who were trapped on the second floor and contained the fire to the original 2 units. No injuries reported . Photo Credit: Photographer Matt Zmuda. See Pictures Here. http://www.livoniafirefighters.com/index.cfm?zone=/unionactive/view_pics.
FIRE OPS 101
08/05/19 - IAFF Local 1164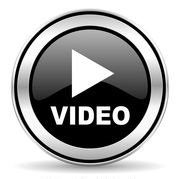 Livonia Firefighter/Paramedics had the pleasure of showing our Local Elected Officials Kathleen McIntyre, Scott Bahr, Laura Toy, Brandon Kritzman,Brian Meakin, Lynda Scheel, State Senator Dayna Polehanki, State Rep Laurie Pohutsky and Livonia School Board Daniel Centers what it is like to walk a few steps in our fire boots.
Walmart Donation
08/02/19 - IAFF Local 1164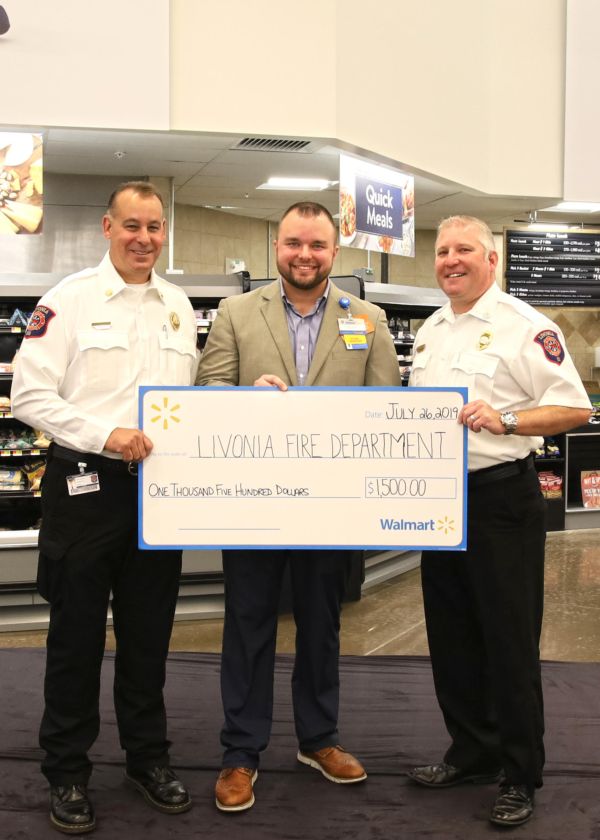 Thank You to Walmart North for their donation of 1500.00 dollars to our department during their re-grand opening. The store manager gave away several grants including ours and Livonia Police Department.
Summer fun training to be police, firefighters
07/20/19 - Western Wayne Co. Fire Dept Mutual Aid Assoc.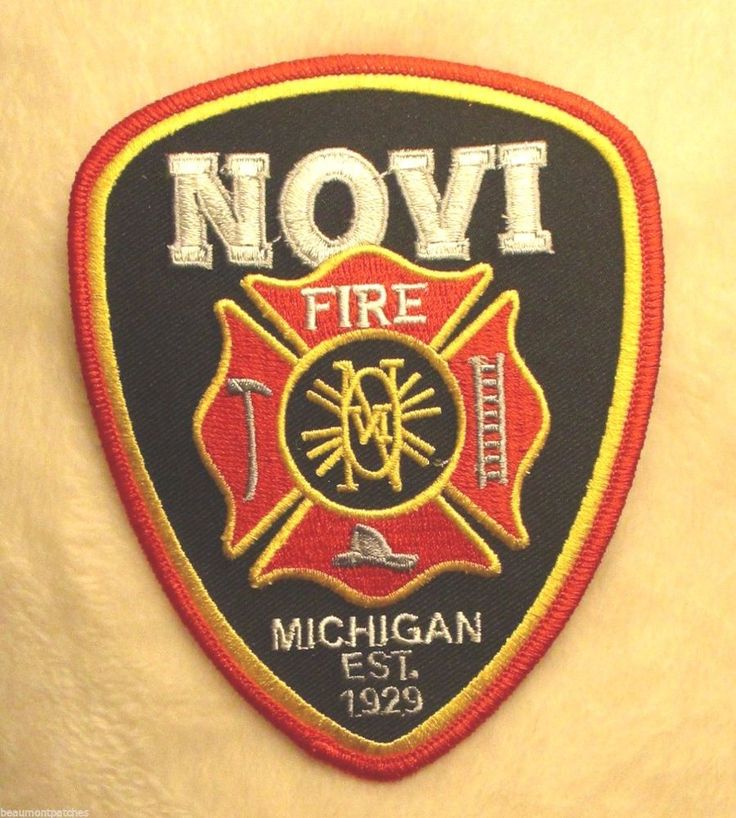 https://www.hometownlife.
Livonia politicians don gear to get firsthand firefighting experience
05/13/19 - Western Wayne Co. Fire Dept Mutual Aid Assoc.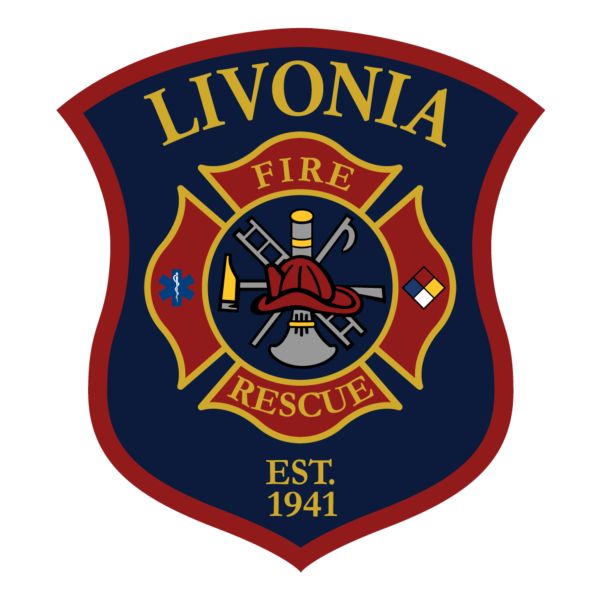 State Sen. Dayna Polehanki was a tad out of breath Saturday after completing a search-and-rescue mission like any of her local firefighters would. The conditions were dark. She had to keep talking to her partner, state Rep. Laurie Pohutsky, D-Livonia, while feeling against the wall to find the dummy and then drag it to safety.
Here's how Farmington Hills residents can get a free smoke detector installed at home
05/13/19 - Western Wayne Co. Fire Dept Mutual Aid Assoc.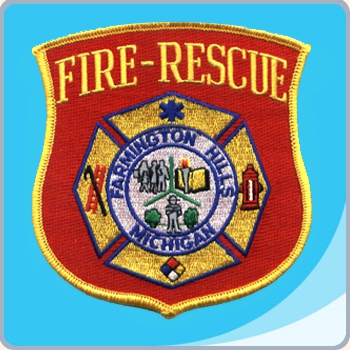 Farmington Hills Fire Department (Photo: Farmington Hills Fire Department) Farmington Hills firefighters are planning a Thursday, May 9, smoke alarm blitz. For eight hours, they'll visit local homes to install hundreds of smoke alarms at no cost to residents. It's part of their campaign to prevent fires from blazing out of control.
Fire rages in Canton
05/13/19 - Western Wayne Co. Fire Dept Mutual Aid Assoc.

A fire that demanded the efforts of several fire departments to contain raged at a Canton apartment complex Friday night. Hometownlife.
Livonia's elected officials donned firefighting gear to learn more about saving lives
05/10/19 - IAFF Local 1164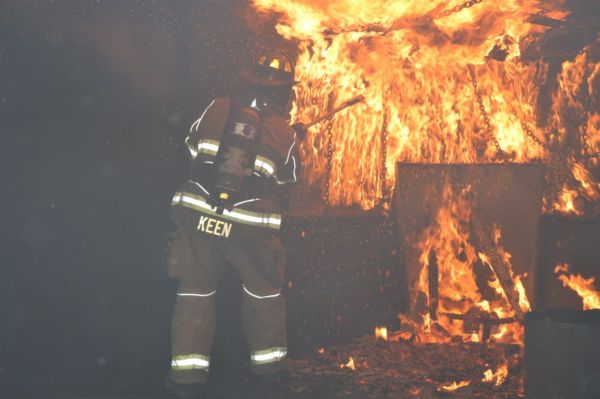 https://www.hometownlife.
2019 Camaro Raffle winners
05/08/19 - Dearborn Firefighters Local 412
1. Car- #1272 Ron Puczkowski 2. Vegas- #762 Chris Kosnik 3. $750- #1145 Marilyn Allevato 4. Kayak- #1433 K. Shooshanian 5. Fire pit- #862 Al Dragone 6. 32"TV- #198 Jeff Slick 7. Bag toss- #757 O. Richardson 8. Tent/fire pit- #215 Kruse 9. Golf outing- #598 K. Fava 10. Grill- #851 Bob Andrew 11. Cooler- #710 Greg Sikora 12. UM tix- #480 Tom Burdette 13. Downey Brew- #90 K.